Latest NFP (US Non-Farm Payroll) Data Prediction for the Month of December 2020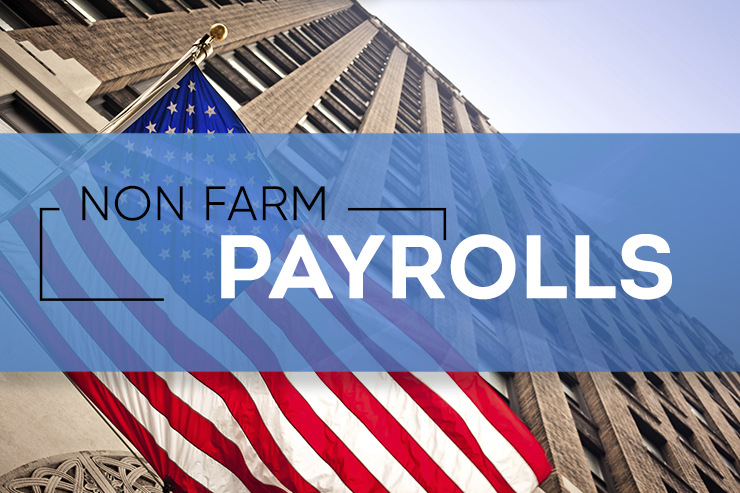 US Non-Farm Payroll Data Forecast
For the Month Of December 2020
The U.S equity markets continued to rally & formed record high levels amid winning over of Democrats in the U.S Senate run-offs.
However, an employment sector seems to be unprogressive in the country due to mounting Covid-19 infection cases; leading to tighter restrictions & lockdown in few states.
On other hand, the country has got an approval to roll-out the Pfizer & BioNTech Covid-19 vaccine dose which may improve the situation on gradual pace.
The market will be looking forward to the result of Non-Farm Employment Change data release which is to be held on January 8th, 2021. The figure shows a change in the number of employed people during the previous month, i.e. December, excluding the farming industry.
The U.S report expects a fall in employment figure by 68K; much lower than the previous figure 245K & an Unemployment Rate is expected to increase to 6.8% from 6.7% in the preceding month.
The graph shows that the figure expected is weaker than the previous two readings which may turn negative for US Dollar Index widely.
For the data release of U.S ADP Non-farm Employment Change on January 06, the number of employed people fell by 123K much lower than the previous figure 304K which may contribute into expectation of weaker results of NFP data.
If NFP data comes out to be weaker as expected on Friday, then the possible effect can be – weak US Dollar Index, strong precious metals & softer global indices. Other way round, if data shows upbeat results, then an upside in indices & selling pressure in Gold can be noticed.
XFlow Markets Team
XFlow Markets is one of the leading brokerage firm in the trading industry with vast number of clientele followers. We are ranked as the top most firm with 9 years of experience along with top-notch trading services. We widely trade in Forex, Indices, and Commodities.