📢 Latest NFP (US Non-Farm Payroll) Data Prediction for the Month of December 2021
By XFlow Markets Team Thursday, Jan 6, 2022 | World News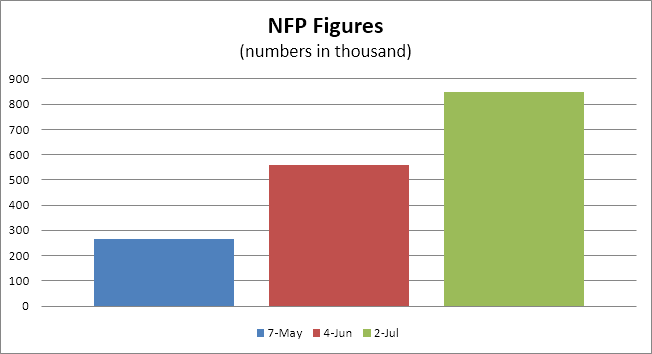 US Non-Farm Payroll Data Forecast
For the Month Of December 2021
The market is expecting whole lot of surprises & events in the New Year, 2022 with optimism over controlling inflation rate & supporting the global growth. The worsening situation of Covid-19 & Omicron variant remains vital for overall trading instruments. The most recent FOMC Meeting Minutes showed the chances of sooner than expected interest rate hike decision which widely turned indices into red. Now, the traders & investors will be eyeing U.S Non-farm payroll data release which will be issued on January 07, 7.00pm IST, Friday & will show a change in the number of employed people during the previous month, i.e. December, excluding the farming industry.
The report expects a rise in employment figure by 426K as compared to previous figure of 210K & a drop-down in Unemployment Rate to 4.1% from 4.2% previously.
Below is the Graph showing the changes in Employment data since last three months.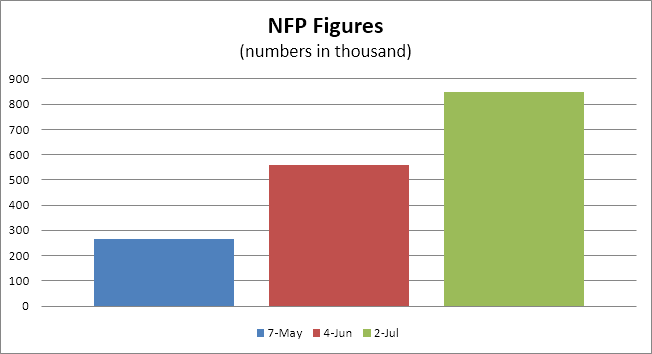 Above graph shows a slowing progress in the month of December as compared to previous month amid Fed tightening monetary policy & tapering down of stimulus aid.
For the data release of U.S ADP Non-farm Employment Change on January 05, the number of employed people rose by 807K much higher than forecast 405K which may contribute into upbeat NFP results on Friday.
If NFP data comes out to be stronger, then the possible effect can be – strong US Dollar Index, soft precious metals & stronger global indices. Other way round, if data shows downbeat results, then downside in indices & buying bias in Gold can be noticed.
XFlow Markets Team
XFlow Markets is one of the leading brokerage firm in the trading industry with vast number of clientele followers. We are ranked as the top most firm with 9 years of experience along with top-notch trading services. We widely trade in Forex, Indices, and Commodities.