US Non-Farm Payroll Data Forecast For the Month of February

The record high levels can be seen in U.S markets since optimism looms over clearance of U.S stimulus package worth $1.9 trillion as proposed by U.S President Joe Biden in order to stabilize economic conditions.
The bill has been passed by U.S House of Representatives & is under-discussion in Senate. Besides this, the progressive rolling out of Covid-19 vaccine doses in the country may help in improving global growth as well as employment sector.
The traders & investors will be looking forward to the result of Non-Farm Employment Change data release on March 5th, 2021. The figure shows a change in the number of employed people during the previous month, i.e. February, excluding the farming industry.
According to U.S report, the employment figure is expected to rise by 185K against the previous rise of 49K & an Unemployment Rate is expected to remain steady at 6.3% same as prior reading. Bulls may be further extended in indices if results are out as per the expectations.
Below is the Graph showing the changes in Employment data since last three months.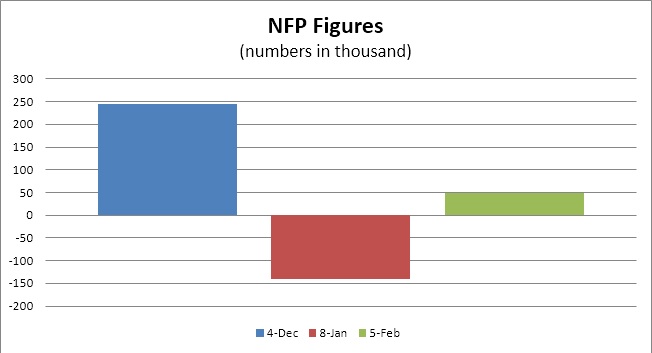 For the data release of U.S ADP Non-farm Employment Change on March 03, the number of employed people increased by just 117K lower than forecast which may contribute into mixed results of NFP data.
If NFP data comes out to be stronger as expected on Friday, then the possible effect can be – strong US Dollar Index, soft precious metals & stronger global indices.
Other way round, if data shows downbeat results, then downside in indices & buying bias in Gold can be noticed. 
XFlow Markets Team
XFlow Markets is one of the leading brokerage firm in the trading industry with vast number of clientele followers. We are ranked as the top most firm with 9 years of experience along with top-notch trading services. We widely trade in Forex, Indices, and Commodities.