Best Day Trading Strategies to Maximize Profit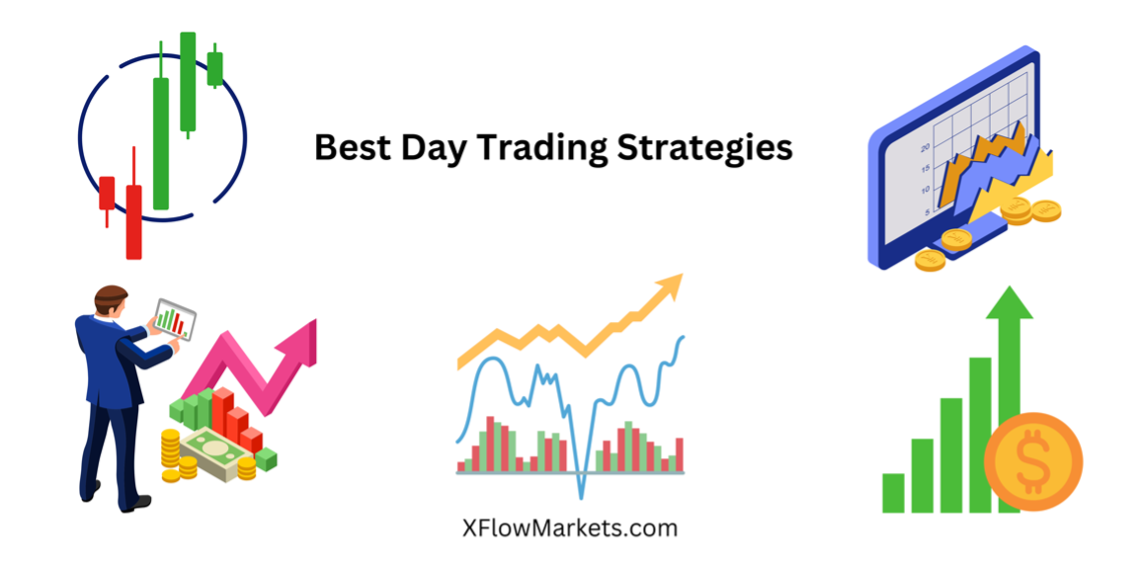 When it comes to any form of trading, there are different strategies you can use. Day Trading is a popular type of trading practiced by full-time traders? What is day trading? Is it for you? Here's everything you need to know about creating a profitable day trading setup!
What is Day Trading?
Day trading is a form of share dealing where traders buy and sell stocks over the internet for a single day's trading to profit from minor price fluctuations. If the trader fails, the broker may square off your position or convert it into a delivery trade.
For Example, a stock opens a trade at USD 100 in the morning. Quickly, it climbs to  USD 150 within an hour or two. If you have purchased 1,000 stocks in the morning and sold them at USD 150, you would have made a handsome profit of USD 10000, all within a few hours. This is called intraday trading.
Day trading can lead to both profit and loss. It is one of the quickest ways to get wealthy. But lack of knowledge and judicious planning can turn riches into rags in no time.
Every day millions of traders invest their money, but only a few succeed. To become a successful day trader in the stock market, the trader needs to apply time-tested and proven strategies and techniques that will lead him to success.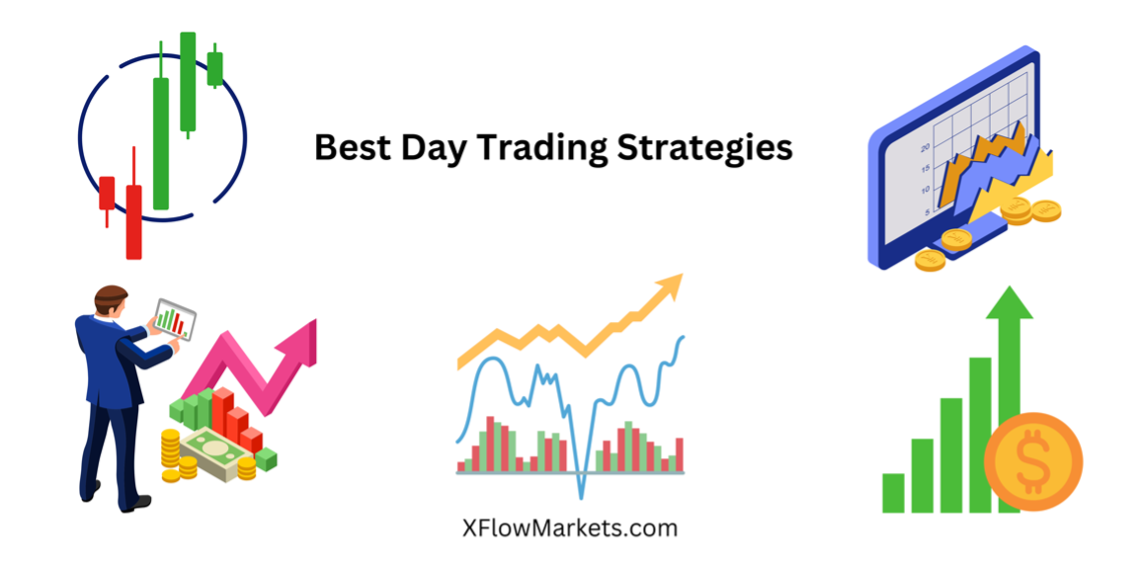 A Day trader can initiate two types of trades in the market. If a stock has bullish momentum, they will buy first and sell later. However, if the stock shows a bearish tendency, they may sell first and buy when the price drops.
While investing in intraday trading trader's primary objective is to pocket the differences between the buy price and the selling price within a day and move out of the market before the closing time.
The following article consists of top day trading strategies that you will need to survive in the market and make profits regularly.
1. Momentum Trading Strategy
Momentum trading is one of the most straightforward strategies traders use to earn profit in the stock market. It is a great strategy to make great profits. Usually, the market or stocks move in three directions – up, down, and sideways.
A momentum trader must analyse the news and stock updates to create the day's trading tricks. Then, once the momentum or direction is identified in which the stock will move, they make an entry and wait for the right time to exit.
The timing is of utmost importance. Therefore, analyzing a stock's historical price movement is essential before placing a trade.
2.

Breakout Day Trading Strategy   
Experienced traders apply the breakout day trading strategies, one of the most effective. A stock creates a range or price band and moves within that range for a considerable time.
However, any positive or negative news or event in the stock might break that range and move into new territory. The moment a stock breaks out from its usual range, it is referred to as a breakout stock.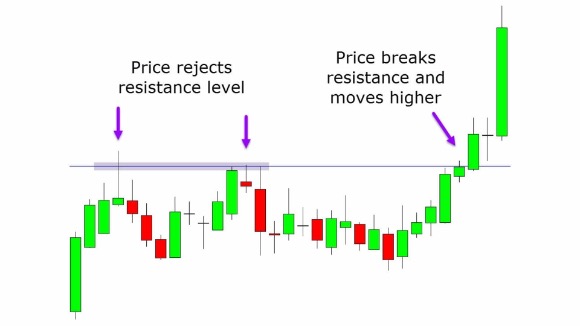 While some traders place a trade the moment a stock breaks out, others wait for validation through the volume. If rising volumes support the breakout, the trend will continue.
 But if the volumes do not increase, the breakout might indicate misjudgement by a few traders. Hence, if you want to profit as a breakout trader, consider observing the traits and patterns of breakout stocks before investing.

3. Reversal Day Trading Strategy
Reversal strategy is the toughest of all day trading strategies. Reversal traders are also known as contrarian traders. These traders identify opportunities to go against the market or stock trend.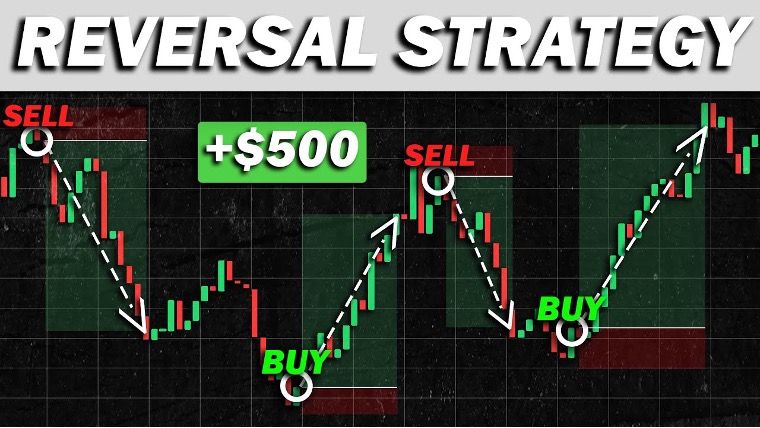 So, if the stock is showing a bullish momentum, the day trader will predict a resistance level and place a sell trade the moment the price reaches that level.
Conversely, if the stock is bearish, the trader will draw a support level and place a buy trade when the price touches the support price. Contrarian traders generally use the 'Fibonacci Retracement Level' indicator to find the support and resistance levels.
4. Scalping Day Trading Strategy
To incorporate the scalping day trading strategy, investors need to have a solid understanding of price movements. Looking at a stock chart, you will see waves created by price movements. For stocks with high volatility, the waves are more pronounced.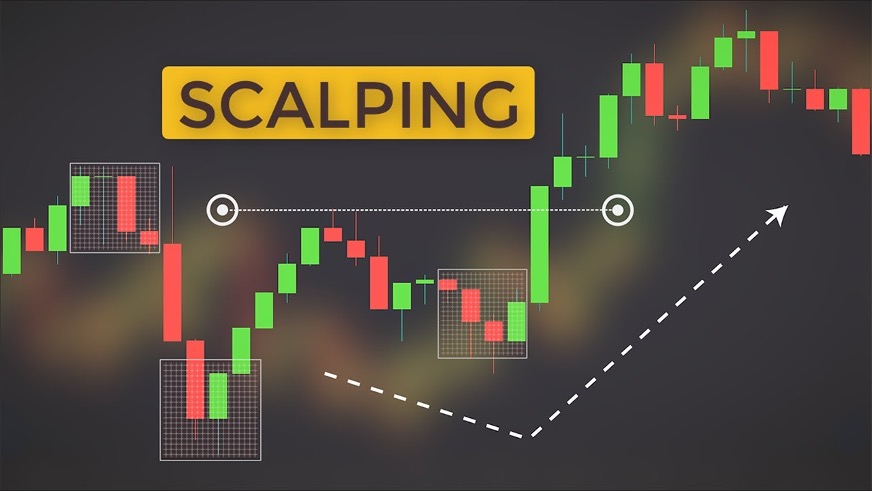 To ride these waves, the scalpers or scalping day traders work on tiny time-frame charts, such as 1-minute or 5 minutes. Then, like contrarian traders, they draw support and resistance lines to place accurate trades. 
 These traders generally create multiple trades throughout the day and ensure that the winning trades outnumber the losing trades.
5. Gap and Go Trading Strategy 
Sometimes it is common to find stocks that do not have pre-market volume, such stocks open at a gap from the previous day. If the gap opens higher than the last day, it is called the gap up.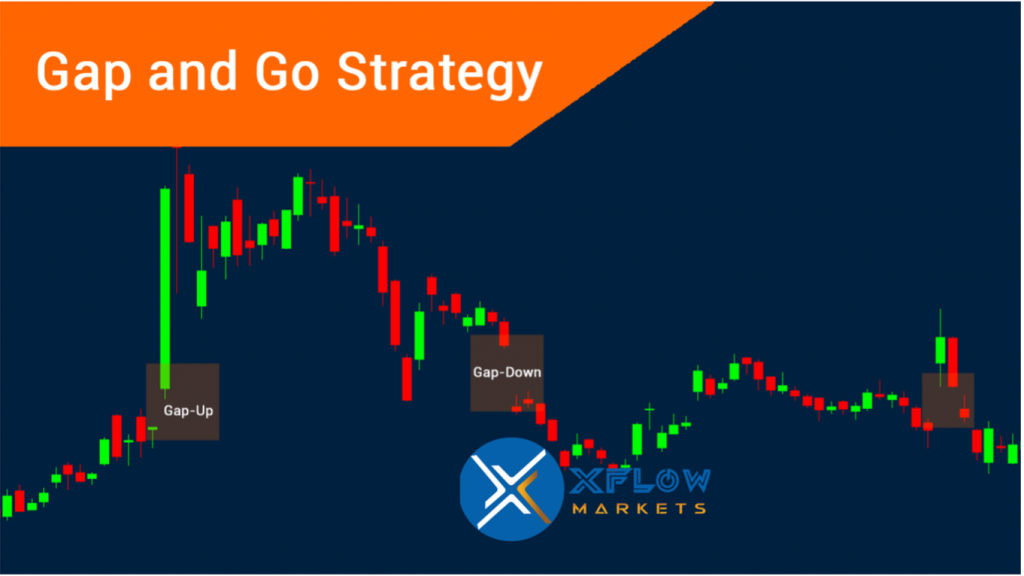 If the gap opens lower than the previous day, it is known as a gap down. These situations occur when news acts as a catalyst. Intraday traders study and observe these stocks and trade on them, assuming that the gaps will close by the end of the day.  
It's an excellent strategy for anyone who wants small and fast profits without much risk.
6. Moving Average Crossover Strategy
Stock market trends are one of the best indicators of market performance. Yet there needs to be a differential point which is the moving average. When the values go above the moving average, it is known as an uptrend.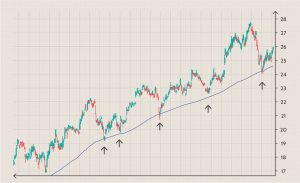 When the values go below the moving average, it is known as a downtrend. This method's key is picking the stocks at the right moment. Catalysts sssuch as news can play a crucial role in this strategy.
FAQS
Q. What is the most profitable day trading strategy?
Answer : The most profitable day trading strategy is Momentum Day trading strategy.
Q. Can I become rich by day trading?
Answer : No, one cannot become reach overnight by intraday trading. But with calculated moves and risk management, you can reap great profits in the long term.
Q.  What is the safest Intraday trading strategy ?
Answer : Gap and Go Trading strategy is the safest to earn profits without any risk.
Q. What is the golden rule of Intraday trading?
Answer : Take calculated risks — this is one of the golden rules of intraday trading.
Q. What time period is best for intraday trading ?
Answer : The best time of the is from 10:15 AM to 2:30 PM.
---
Following where key strategies for day trading. If you want to be a successful trader, you must adopt one of the above strategy which will lead to financial freedom and security.
Try out these strategies on our International Multi-Lingual Platform: XFlow, with lightning fast execution and no requotes. 
We hope you found the article useful. Please share it with your friends and stay tuned for more articles about trading and the global markets. 
XFlow Markets Team
XFlow Markets is one of the leading brokerage firm in the trading industry with vast number of clientele followers. We are ranked as the top most firm with 9 years of experience along with top-notch trading services. We widely trade in Forex, Indices, and Commodities.